WHAT IS "TEAM BONDING CARDS"?
Team bonding cards is a simple question card game where your team plays by answering questions and learning about each other in a fun way.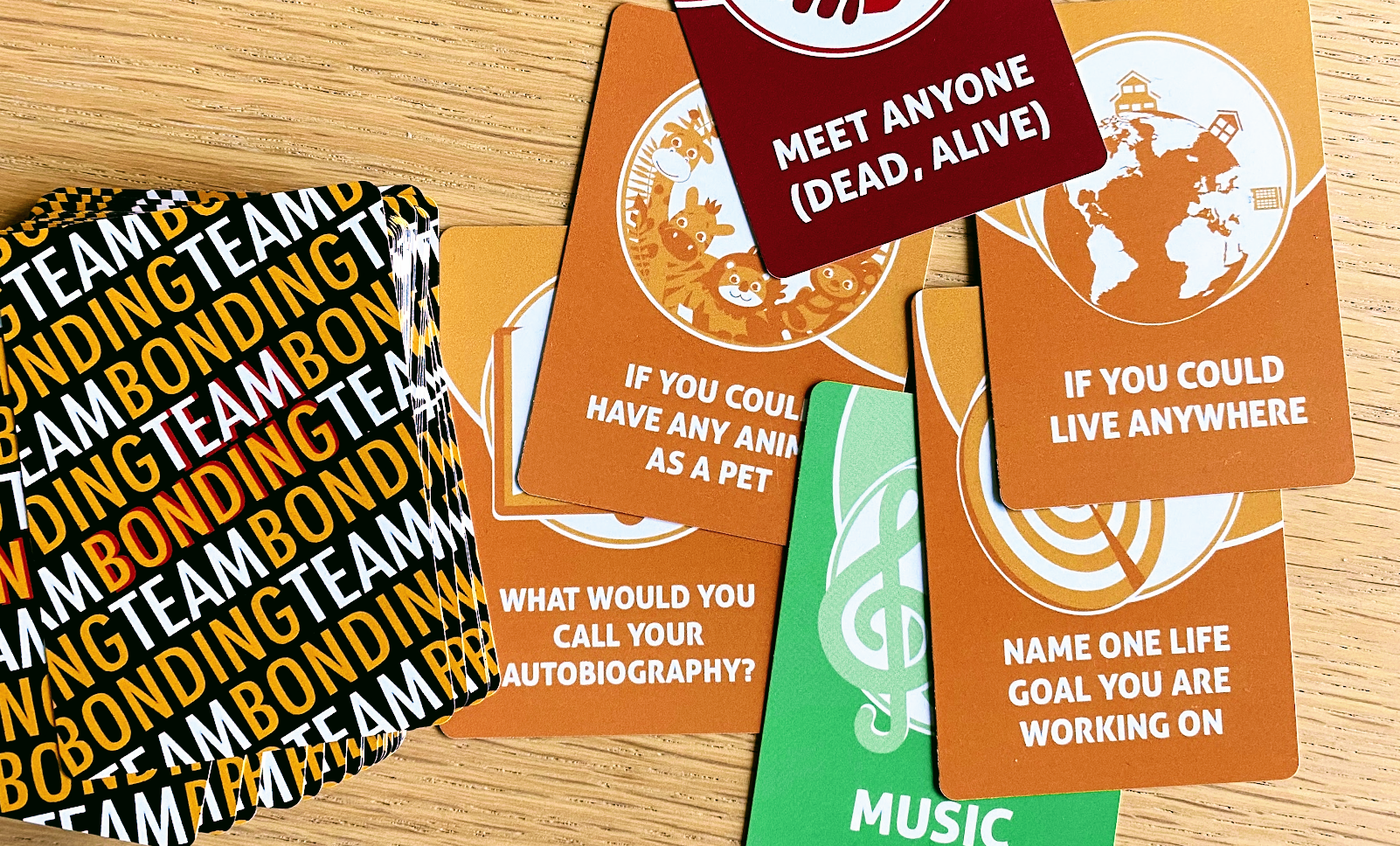 a head start
STARTING A NEW TEAM?
When starting a new team it's great to get to know the basic information about everyone and building that foundation of camaraderie…and having fun while doing it.
It's important to welcome the new member into the team. Giving everyone a chance to learn about the new member as well for the new member to learn about the team is crucial for a successful onboarding.
The team bonding cards also give you a great tool to quickly get everyone talking and use as known icebreakers for teams that are familiar with them.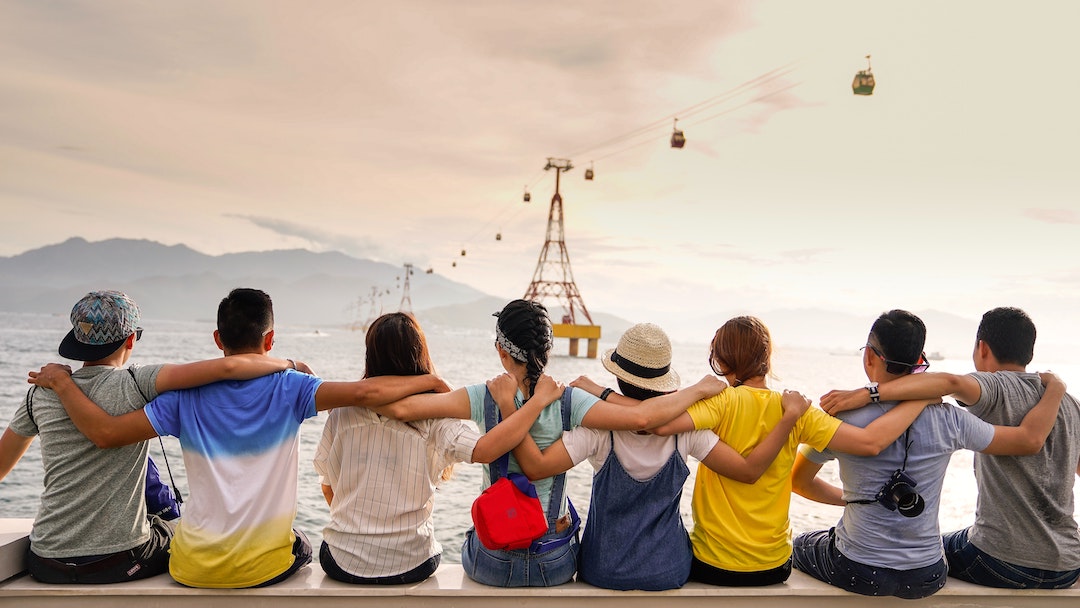 Online
sample images online
*free
*One day we'll replace them with something more useful 😉 until then you have a sample here to use
get your copy
coming soon
The cards are near production ready…sign up below and get notified when we have more news and we'll give you extra discount at launch